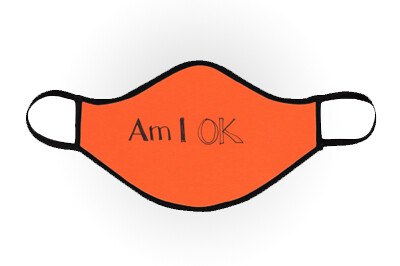 Breathing In Art Mask - Jessica Harby
SKU 00011
Product Details
Breathing In Art is a new series by Fermynwoods Contemporary Art to support and promote mask wearing whilst celebrating and featuring selected artists. Whilst we're amid a global pandemic and wearing masks to protect ourselves and others is part of everyday life, we're inviting artists to design a range of masks that will be available to the public.

This mask is designed by artist Jessica Harby featuring an image from her Gods and Monsters series of hand-lettered postcards.

We are working with a sustainable supplier who make everything in the UK through ethical employment practices, with eco-friendly inks, FSC certified materials and water-free manufacturing. The masks are made to order, and any fabric waste is given free to creatives to repurpose instead of sending to landfill.

Save this product for later