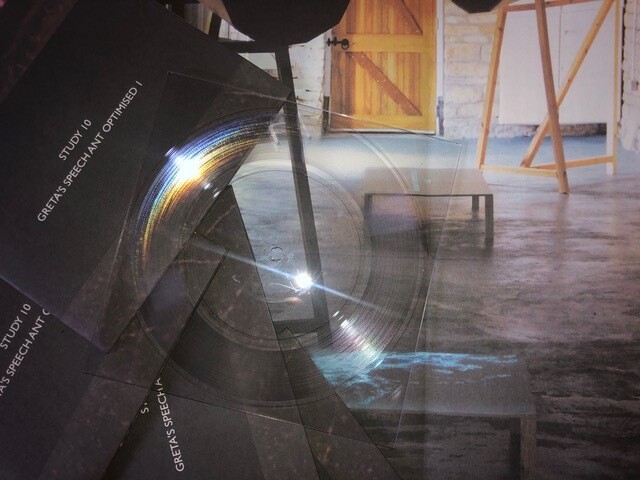 Owl Project Special Edition Vinyl Record
SKU 00008
Product Details
A special edition vinyl record of Owl Project's Study 10: Greta's Speech Ant Optimised I.
As part of their 2019 residency with Fermynwoods Contemporary Art at Fineshade Wood, Owl Project produced a multichannel video and sound installation at The Arches. This show explored how natural systems have inspired algorithms that impact how we experience our daily lives.
One of these videos plotted portions of environmental activist Greta Thunberg's speech to the 2018 United Nations Climate Change Conference along a graph. The vertices represented her referrals to herself or to others, as well as the emotion apparent in her voice. An ant-based algorithm then worked out the most efficient path between plotted points, playing the audio clips as it went. The result is captured on this vinyl recording featuring a fold out poster image of Owl Project's installation.
Save this product for later